About the Author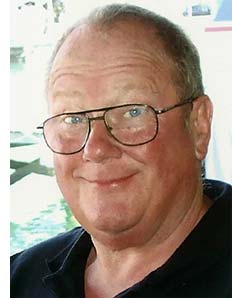 Robert B. Boyd Jr. (1948 - 2009)
Rob was born in Hartford, Ct. in 1948. He was educated in Manchester public schools and graduated from Cheney Technical Training School in 1966. After he returned from Vietnam, he attended the University of Massachusetts in 1974 and 1975.
His service in the infantry in Vietnam in
the 196th Americal Division from June 4, 1968 thru June 4,1969 has been the dominate influence of his life because of
the Post Traumatic Stress Disorder (PTSD) that he developed as a result of his combat experiences. From the age of 20,everything he experienced was through this distorted lens.
Between high school and his induction into the U.S.Army in 1967, he worked in Pratt and Whitney on jet engines, as a carpenter's assistant (he trained as a carpenter at Cheney Tech) and a highway construction worker. In May of 1967, knowing that the dreaded draft notice would be on its way soon, he drove with a friend to Alaska. There he took on the position of caretaker of the Prudhoe Bay Alaska Oil Well during the summer when work has to be stopped due to the warm weather. (READ THE FOX STORY, Rob's account of going to Alaska)
When he returned from his Army service in 1968, PTSD was not widely understood and Vietnam vets were not very popular. With the support of his wife, Arline, he started a series of businesses. He worked as a life insurance agent, furniture refinisher, antique dealer, dealer in gold and silver, and owner of a pawn shop. In 1986 he became a licensed bail bondsman and worked in that business for 15 years. This required him to act as a bounty hunter on occasion as well.
When he retired from the bail bond business, the gentler side of Rob came out. He co-founded the Holy Trinity Church in East Hartford in 1993. He also started the Society of Outdoor Sculpture and was responsible for the large sculptures that lined Main St. Manchester in 1997
When he decided to address his on-going PTSO issues in counseling, he was encouraged to remember the terrifying events that led to the disorder. He allowed himself to return to the jungle of Vietnam in his memory and so the events that had haunted him for 35 years finally emerged. As part of his therapy he recorded them and these stories became his book Alone in Vietnam
Knowing what he knew and having "been there", when Rob was alive he was available to share his experience in talks about PTSD including information on how to successfully petition the Veteran's Administration for benefits for vets who also have PTSD.
Robert B. Boyd died in April 2009. He completed these stories in spring of 2007 after receiving a diagnosis of stage 4 cancer. He wrote them knowing that he would not be here to tell them.
He lived in East Hartford, Ct with his wife of 30 years.