Photos:
Along with your stories, feedback, comments, we also welcome any photos related to the stories in Alone in Vietnam. Here are a few photos:
1968: Rob with group of soldiers and martha raye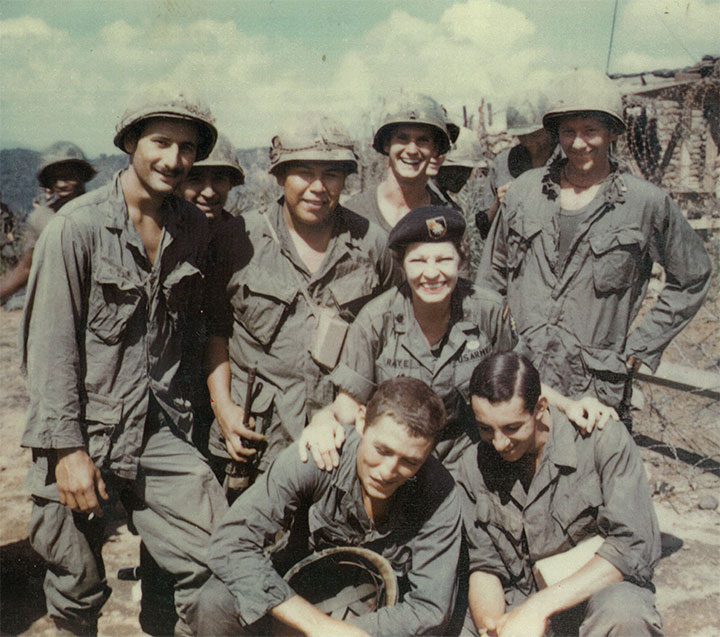 Martha Raye with a group of soldiers at LZ Center (40 miles southwest of DaNang in I Corp) in 1968 including Robert Boyd Jr. (standing in the back on the right). His friend "Beard" (front left) is sheepishly holding his helmet upside down for good reason - Maggie spotted the words "F*** THE ARMY" written on it. She is smiling so we are guessing that she took it good naturedly. Rob submitted this photo to the website colonelmaggie.com where the the soldier to Martha's left was identified as Clarence W. "Cheif" Stoneroad from Oklahoma. If anyone can identify the other men please contact us.
Martha Raye - click the image to go to her facebook page
in the jungle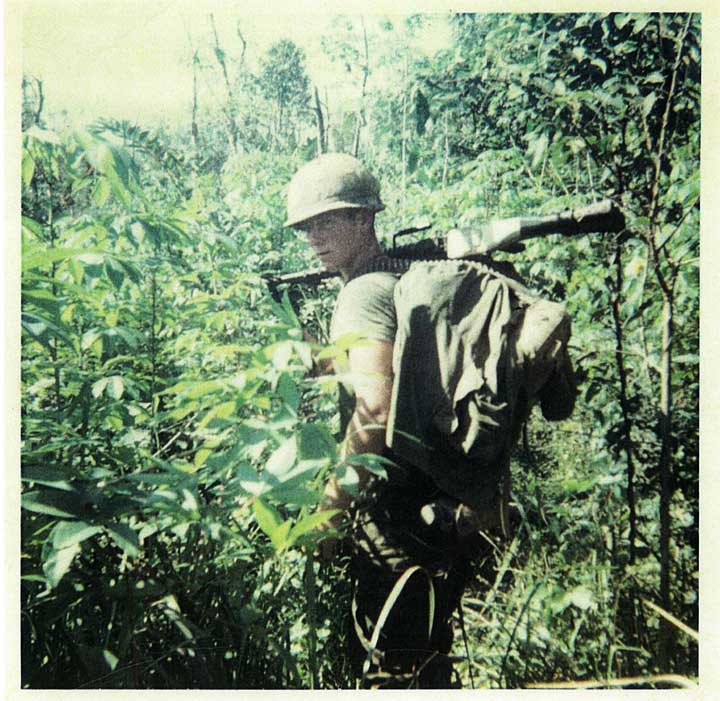 * If anyone knows the photographer's name please let us know.
photos Of Rob and other unidentified FeLLOW Soldiers during his Tour